Is there any need to differentiate between the tiles used for walls versus that used on the floor? After all, isn't a tile just a tile? This is somewhat true as tiles are not specifically manufactured as the wall or floor tiles. In fact, they are classified and made according to their strength and durability. The classification of the tiles actually ascertains where and how they will be used.
Impact of foot traffic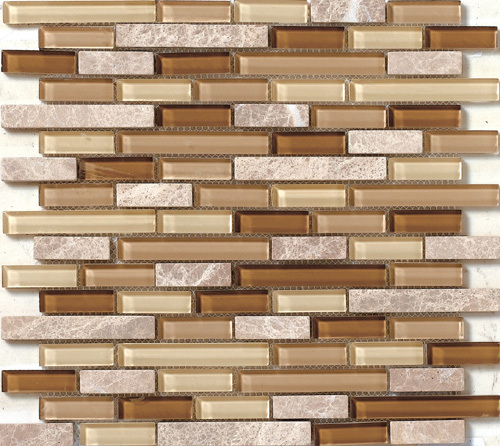 But what is the reason for doing this way? After all, mostly all tiles appear quite sturdy if you stand on them. However, there is a difference between different tubes of tiles are suitable for withstanding the various degrees of foot traffic. While some tiles can cope up with a heavy footfall, others may not be that sturdy. Imagine the number of people who walk on the floors of a mall every day. The sturdiness of floor tiles is very crucial in such a place. Bit some tiles may not withstand such traffic and hence are only apt for being fitted on the walls.
All floor tiles can be also used as wall tiles
However, at the same time, it is interesting to note that all floor tiles can be used as wall tiles too. But the reverse may not be necessarily true. So, when you are planning to lay down tiles on your walls, any type of tile can be used. On the other hand, when you are laying tiles on the floor, you need to be more cautious with your alternatives.
Impact of visual or technical difference
A floor tile may be different from a wall tile based on their technical differences. They can be also distinguished on the basis of visual differences. There are some tiles that are manufactured in such a way that they are apt inky for walls due to their technical specifications. But what could be those differences? For instance, Ceramic tiles, which are made to be used on your walls, come with a softer and lighter body as compared to the ceramic floor tiles.
Today the difference between floor and wall tile is becoming vaguer due to the high demand of the porcelain tiles. When you get your porcelain tiles from a reliable tiles supplier in Singapore, they are equipped with a denser body, which permits them to be used for floors as well as walls. Today, there are many customers who purchase the same type of tiles for the floors and walls of their bathrooms. Such a decision often works quite well since it helps to create a luxurious, contemporary and seamless look in your bathroom. Today most of the porcelain tiles can be used on both floors and walls.